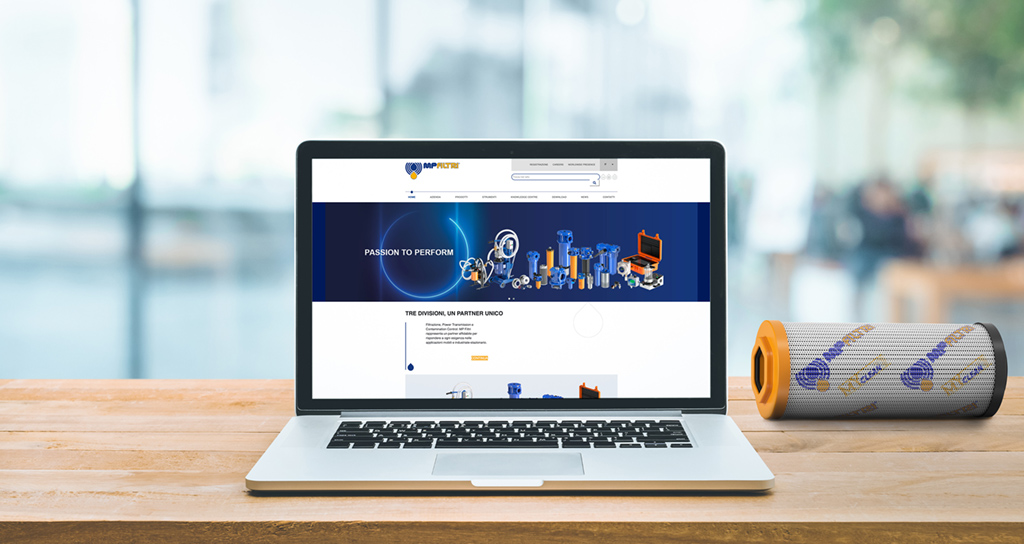 December 3, 2020
MP FILTRI'S NEW WEBSITE IS NOW ONLINE
MP Filtri's feature-packed website is now available. Designed as our key online business portal, it is both intuitive and easy to navigate. A clear and easy-to-follow structure ensures readers can find the information they require quickly and simply. The layout has been specially designed – not only for only for a variety of web browsers accessed by PC and Mac, but also a wealth of mobile devices, such as smartphones and tablets. Whether the reader is accessing information on the company or the latest news on products, the information will automatically reposition depending on the size of the screen being used.
A huge effort has also been made to give the website a modern eye-catching new look – with exceptional images and new graphics highlighting the branding colours of MP Filtri. The content has also been revised, updated and improved. 
The launch of the new website is part of our ongoing strategy to restyle our corporate communication tools - covering all channels from print to social media, ensuring we can connect with existing and potential customers and ensure MP Filtri remains easy to do business with.