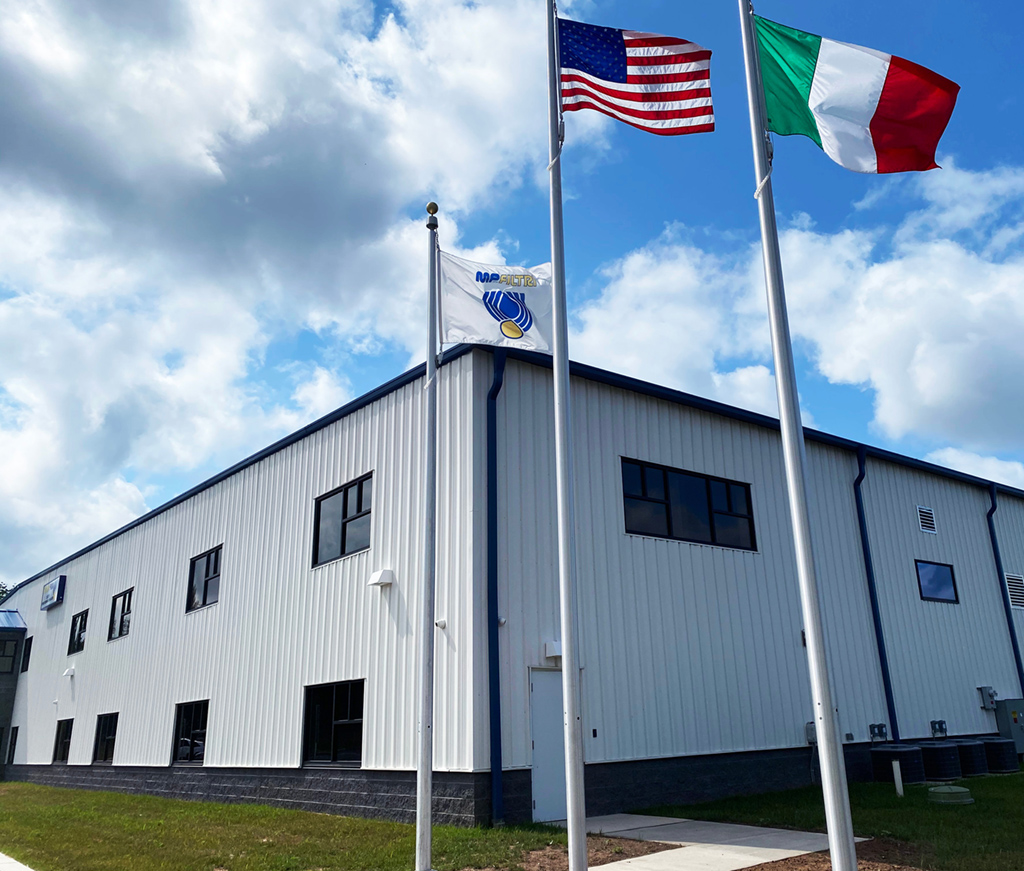 June 1, 2020
NEW USA HEADQUARTERS
MP Filtri has been celebrating the launch of its superb new American headquarters.
Located in Quakertown, Pennsylvania, about 75 kilometres from Philadelphia, the company's spacious new facility covers 30,000 m2 and has been purpose built to aid its ambitious expansion plans.
The ground floor houses a dedicated area of almost 5,000 m2 for production, assembly, the Contamination Monitoring Product recalibration service laboratory, and the warehouse of raw materials, components and finished goods. Situated on the mezzanine floor are the technical-commercial offices, complete with special areas for meeting rooms, training and conferences. 
MP Filtri USA`s new plant, opened on June 1, 2020, is a springboard for new business opportunities in the country and a key enabler for the development of MP Filtri`s business in the USA.
MP Filtri USA, Inc. 
1181 Richland Commerce Drive 
Quakertown, PA 18951